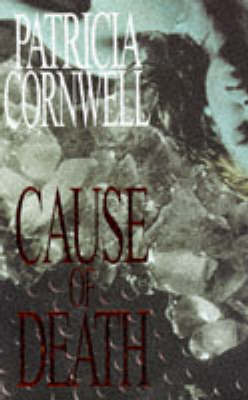 This is number seven in the Scarpetta series and I have to say that it wasn't as good at the previous six. In Cause of Death there is just too much happening all at once, in the previous books it was a tad outlandish that Kay Scarpetta could do everything and be anything that people needed her to be but by this book the fact that she also knows tons about radioactive material and is also a qualified diver is slightly annoying.
The story itself wasn't too bad but after all the build up it really did come to an ubrupt ending. It was sort of like here is all the dramatic stuff and bam they all lived happily ever after and didn't give me the ending that I thought the book was building up to.
Hopefully then next in the series will see Patricia Cornwell return to her usual and brilliant self as there are roughly twenty books in the Kay Scarpetta series.
This book is worth a read if only to keep up with the flow of the series, however I did enjoy it slightly for the sheer drama of the plot and its characters. This book unfortunately is not one of Cornwell's best.